About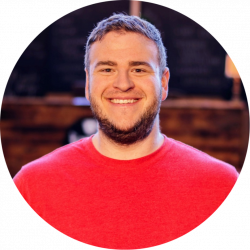 T.A.C.T. NWA was founded by Brett Ellis. Brett graduated from Harding University in 2010, where he received a B.A. in Youth & Family Ministry. During that time he met his wife, and fell in love with the state of Arkansas. He has always been passionate about helping others whenever possible.
After spending several years working in the healthcare business and volunteering as a mentor to young men, he transitioned into pastoral care. Brett, along with his wife and their set of triplets, has recently left full-time ministry to relocate to NW AR, be closer to family, and to support the community in the area and beyond. Brett and his family live in Springdale and are active in their church and community.
At T.A.C.T we use proprietary chemicals and the best training to be the most reliable biohazard and hoarding clean up company in the industry.
No matter how big or small the project is, T.A.C.T. NWA is available 24/7 to help you in your time of need. We specialize in biohazard and hoarding clean up, however we are ready to help with many other types of jobs. If you are not sure to call, it's probably T.A.C.T. NWA.
Just some of the services we provide are:
Biohazard Decontamination
Meth lab testing and clean up
Hoarding Clean Up
Mold remediation
Odor Removal
Tear Gas Remediation
Death Clean Up
Blood Spills
Homicide Clean Up
Suicide Clean Up
And many, many more
In many cases we can work with insurance companies to make this seem like a free service to our clients. It is one less worry and expense they have to think about during a tragic time. Our technicians go above and beyond to help families. We genuinely care and want to help.
All of our technicians and franchise owners are the most well trained in the industry. We are certified, licensed, insured and bonded.
When you call T.A.C.T. NWA you can be assured you are working with a well trained, compassionate and trustworthy company.